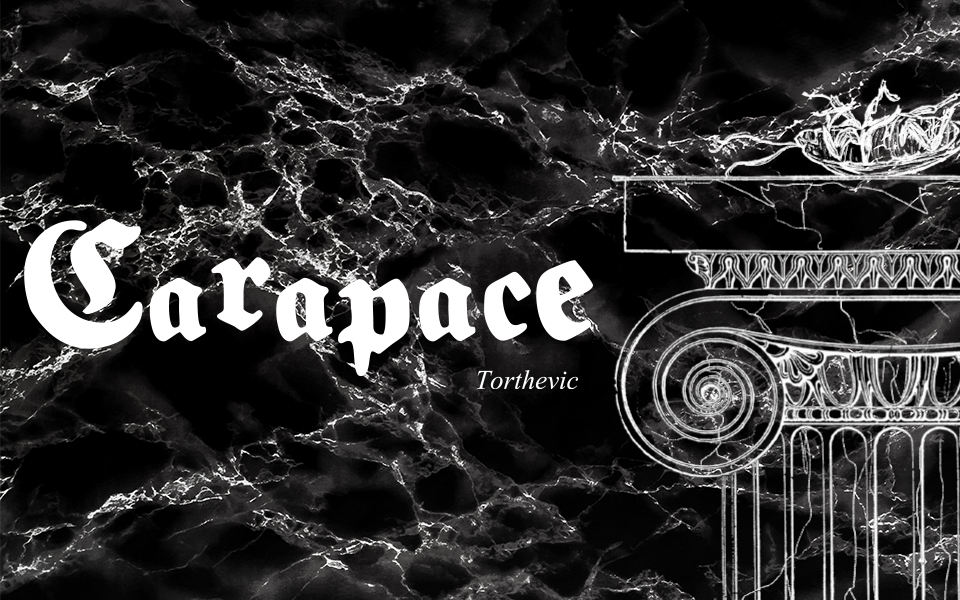 Carapace
A downloadable Roleplaying Game
In Carapace, your ancestors isolated themselves in the Caves to seek protection from the awakened Marble-Titans a long time ago. Now, a major crisis has struck, and the cave-dwellers must rediscover the Outside in order to survive.
Players control Marble-Seekers; bug outcasts with almost no other options in life. Their goal is to gather Marble from the Outside and pay for the Cannon they ordered.
Once it's ready, they'll be able to tackle the Titans and either emmerge victors, showered in titles and glory... or die trying.
In this book you will find:
Rules for creating Marble-seekers, complete with Birthsigns and their Down-bringing from a Previous Moult.

A system of Rules needed to get a game going based on Into the Odd and Electric Bastionland.
A Freeform magic system with effects ruled by the mighty Titan Shards.
A Hexcrawl procedure complete with an Encounter Table that fits any Carapace adventure.

Creatures from the Outside.
An epic and fun Drop Die Table procedure to blast away Marble Titans with the powerful Cannon.
A sample Hexcrawl of Pluto's Domain, a death themed adventure.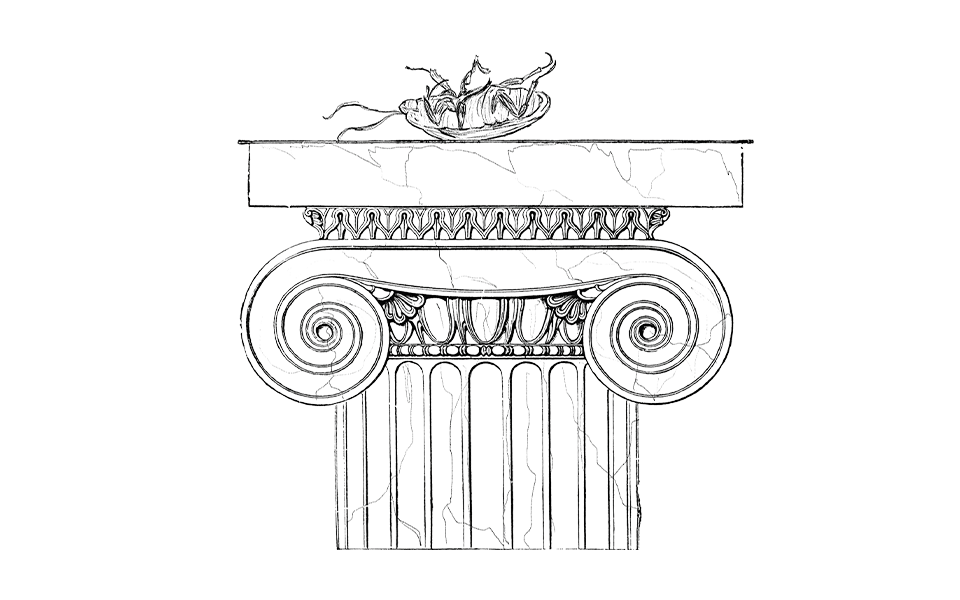 The rules of Carapace are a hack of Into the Odd and Electric Bastionland, by Chris Mcdowall.
Developed for 2020 #BastionJam .
Purchase
In order to download this Roleplaying Game you must purchase it at or above the minimum price of $3.99 USD. You will get access to the following files:
Carapace Digital.pdf
17 MB
Carapace Digital Singles.pdf
17 MB
Marble Titan Drop Die Table.pdf
843 kB
Carapace Printer friendly singles.pdf
11 MB
Carapace Printer friendly.pdf
11 MB
Quickstart Marble Seekers.pdf
1 MB
Community Copies
Support this Roleplaying Game at or above a special price point to receive something exclusive.
Community Copies
If you can't afford it, just take it, no questions!
Each time someone buys the game full price or higher i'll put one more Community Copy available.
Comments
Log in with itch.io to leave a comment.
Nice as always!
Just so you know, little typo:
-pg 27, 7 Crow Woods: 'Mable Marble'
thanks to your community copies i had the chance to get one! i'm truly grateful, now i have this masterpiece!
Hello Airon!! I'm so glad you got your copy! I hope you have tons of fun blasting Titans away! Thank you so much!
Hollow Knight meets Attack on Titan / Shadow of the Colossus!

This game is absolutely amazing. Who doesn't want to shoot down Marble Titans to regain glory and fortune as a beetle?
Oh yeahh!!! Living the bug's life!
"Liking the comment furiously'
Delightfully creative and entertaining. Wonderful aesthetics and layout. Well worth the price. :)